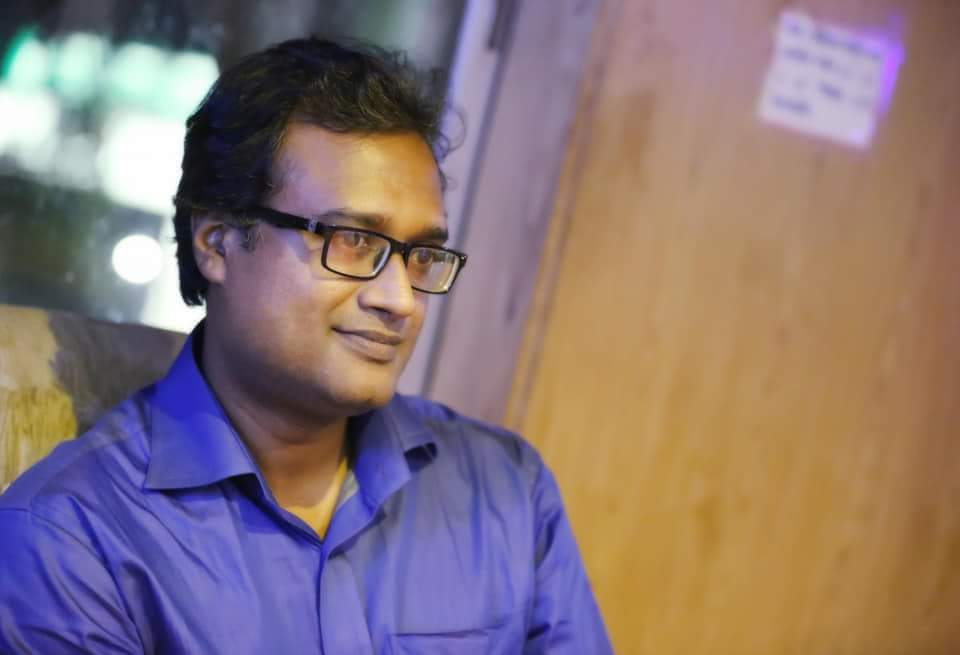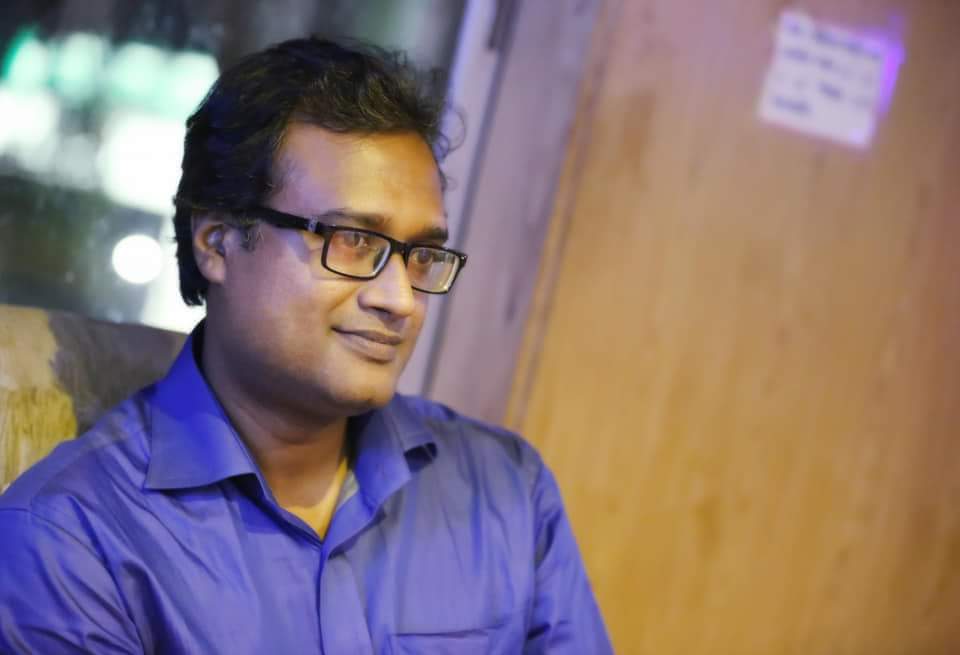 This is my Guy for getting it done right. He Knows, He Knows, He Knows what it takes and how to get it done!!!!
– President@Metrokeys, Texas, USA

True SEO professional, knows his business. Some significant SEO mistakes were made by our previous agency. He identified those and provided solutions like a master.

-Jesmin@Malayasia
Best SEO Expert in Bangladesh Nashid Bashar
Searching for an SEO expert in Bangladesh? Obviously, you need help from a professional SEO consultant. But how do you evaluate an SEO specialist who can help develop your business online? The answer is simple; you need someone who can help you grow your business. It sounds easy, but it isn't as easy as it sounds.
I have seen several SEO professionals who know a lot of stuff, mostly bookish knowledge and some practical experience, but they are measurable in understanding clients' business goals. As a result, their expertise can offer a little to your business.
You need an SEO professional who can help you grow your business from what it is at present. If that is not happening, I will have to tell you that your business is not in the right hands.
Let me explain it to you. For example, you are a Carpet Cleaning equipment seller, a B2B, and your clients are carpet cleaning service providers. You hired an SEO expert who understands what he does. But unfortunately, the so-called expert targeted the keyword "Persian carpet in New York."
You see, when you target the wrong group of people, you are just kicked out of the SEO advantage. Some of you may think it's funny, but I know a few experts who provide such kind of service.
The SEO expert needs to understand your business properly because he is the one who can take your business to the next level. He is like the anchor of your ship. With his help, your business is going to make sales exponentially.
Oh yeah, in this situation, I can help you. My name is Nashid Bashar, and I am introducing myself as an SEO expert based in Bangladesh. I helped hundreds of businesses achieve top rankings globally on Google and other search engines. So I deeply understand how to craft effective SEO campaigns that get results.
Top seven reasons to hire Nashid Bashar, the best SEO consultant in Bangladesh, for your project
I have practical experience working in highly competitive niches and keywords. I have high-volume keywords that are top-ranked globally.
My working experience with US business clients makes me understand the business view of international clients. That experience will help you in your business.
You can talk to my satisfied clients before starting your valuable project with me. Speaking with previous clients will give you confidence in the long run. After starting work, my decision in SEO and digital marketing-related things will be final. You have to believe in my ability.
Besides an SEO professional, I like to add value to your business. I have innovative business ideas that helped my client before. I have an in-depth understanding of traditional marketing strategy and digital marketing strategy. As a result, I know how to achieve ROI by mixing traditional and digital marketing strategies.
I have completed the very best SEO training available in the world, a clickMinded certified SEO professional. ClickMinded is one of the top authority SEO certification courses in the world.
Besides ClickMinded, I have completed some other top digital marketing courses to take my skill to the top level. A brief of this training is discussed in the expertise and experience section of this article below.
I have completed over 100 projects at home and abroad, on which most projects are based in the United States, and a significant number of digital marketing projects I completed for Bangladesh Government Offices. So I can ensure you are in safe hands.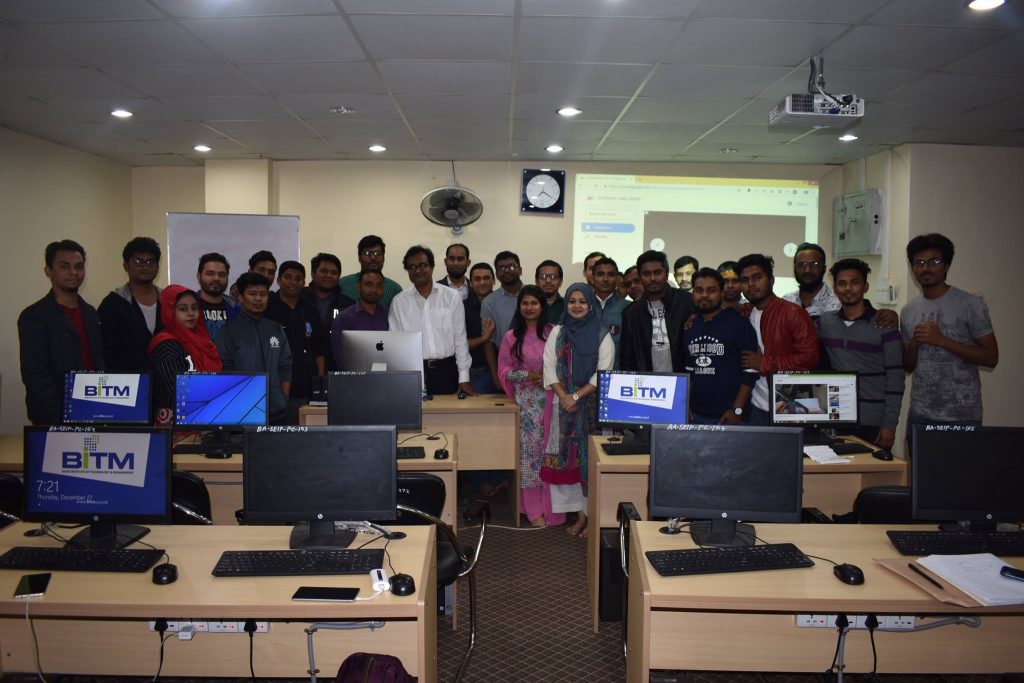 The Journey to becoming the top SEO Specialist in Bangladesh
I used to be a banker, worked in NCC Bank Ltd, Union Bank Ltd for over six years. Although I originally started as a banker, marketing as a field never failed to amaze me.
This vast, curious, enormously evolving field forced me to quit my job in 2015 and start my marketing consultancy firm to take a new leap in my career and explore the possibilities in marketing. Since then, I have never looked back.
Right now, about ten digital marketing professionals are working directly under my supervision in my team. Two of them are coding experts, WordPress pro. The rest are a bunch of digital marketing enthusiasts. Around ten to fifteen other freelance digital marketing professionals are also working with me from various parts of the world.
I have undergone several rigorous training from various educational institutes of repute to develop skills to meet the modern market demands.
World's leading industry and renowned training participation and completion
In a century of cut-throat competition like never before, one must wonder how a banker ended up being one of the top SEO professionals in the entire country. The key is rigorous training to feed curiosities and a never-ending desire to learn.
The courses that helped me sharpen my skills are ClickMinded SEO, Gotch SEO Training, Craig Campbell SEO, Authority Lab by Matt Diggity, and 123 Affiliate Marketing by Pat Flynn.
These courses have helped me become what I am today. These are the best courses that anyone can ever come across. All these courses provide complete knowledge about what search engine optimization is and how to grow a business with SEO.
Today every firm is looking for an SEO expert that has completed impressive training. With the high demand, it is essential to stand apart to perform the best. Thus, extensive training and programmes are my strengths. I do not just give you expert quality services but hold an immense knowledge to tackle every hurdle skillfully that comes in the way.
Search Engine optimization Expertise and working experience
SEO is a powerful digital marketing tool. I always prefer to introduce myself as a digital marketing professional. Although SEO is my comfort zone and now it is around eighty billion dollars industry, and growing continuously.
I have completed SEO projects for various industries from all over the world, especially the United States. I have worked on projects starting from physicians to lawyers, carpet cleaners to interior designers, locksmiths to equipment sellers. I have a significant number of successful projects and clients who are well satisfied with my work.
Besides the clients from various business fields, I have successfully worked with the Bangladesh government offices on many projects. Every client has a different business goal and a different story to tell. . And for every particular goal, a different and unique strategy is required to achieve it. That's why my SEO service package is customized mostly focused on the needs of the clients.
Through my working experience, I have discovered Google SEO factors that play a significant role in ranking your website. Most of those are widely known, but some are unorthodox result-driven.
I love to apply strategies based on my experience with the traditional known tricks to achieve the ultimate result. These proven methods can improve your visibility by up to 150% quickly, and I can place the site at the top of the search engine. You will get a considerable amount of organic results from the search engines automatically without sparing a substantial amount of budget.
My recommendation to my clients is not to believe in quick success because it does not exist. I believe in designing an SEO strategy that will show results and create a long-term presence of the brand as well. Finally, if you want to be extraordinary, you must go the extra mile, and the extra mile costs extra money.
Effective development and execution of a skillfully crafted search engine optimization strategy is a crucial component to success. With the help of a reputable SEO professional like me, you can maximize your inbound organic traffic over time and increase ROI (Return On Investment).
I will make lasting modifications to your brand's long-term success and provide complete search engine optimization services to ensure that your brand becomes the leading business entity and excels above all your competitors.
I have a dynamic team of 10 in-house members who work with the same wavelength, collaborating passionately shoulder to shoulder with each other every day to deliver 100% optimization to products and services to our clients. I also have an excellent team of freelance professionals. Freelancers include professionals from various fields such as Creative Content Writer, Web Designers & Developers, Social Media Influencers, Digital Marketers from all over the world who excel in their areas.
I have successfully provided training to 300 above students as an Affiliate marketing and Local SEO trainer at BITM (Basis Institute of Technology and Management). This Bangladesh Government initiative initiated free-of-cost digital marketing certification courses is very popular, widely known as free BITM courses in Dhaka.
I have been working now as an SEO consultant to ProAir Industries, Inc. It is a California-based air duct equipment supplier in the United States. In just thirteen months, I made them the top brand in the field of air duct equipment in the United States.
As a white hat SEO expert in Bangladesh, the SEO services I provide
Digital marketing growth and tracking are based on various tools. The proper use of your SEO tool can bring mesmerizing results. First, however, you need to know when and how you should apply these tools to your project. Some of these tools are hard-core search engine optimization tools; on the other hand, some can impact your total digital marketing strategy.
The internet marketing world is changing every day, so do the internet users. In this changing online marketing platform, you need to identify your traffic source, monitor your digital campaign strategy, prepare adequate reports based on the data, etc.
Some tools are essential to enrich your effort. We can divide these tools based on their usability and working purpose. Other than the must-have Google tracking and marketing tools like Google search console, Google Analytics, Google Tag, Google Ads, etc. It would help if you also had tools for Social Media Marketing, Email Marketing, SEO, Conversion optimization, Lead generation, Graphic design, etc.
Here is a list of common tools I frequently use other than the tools from the Google platform-
White Hat Organic SEO and Digital Marketing Service I offer
What I do in On-Page SEO Service
User experience analysis
Title fixation
Meta Description fixation
Recommended word count
Keyword research & Keyword placement fixation
Keyword recommendation based on the competitors
URL structure fixation, recommendation
H tag recommendation
Image Alt tag fixation recommendation
FAQ recommendation
Creative content idea sharing (if necessary)
Advice to enrich the user experience
Canonical tag optimization
Checking keyword cannibalization
404 Checking and proper redirection
Redirection best practices
What I do in off-page SEO optimization
Outreach for high-quality link building
Competitors backlink analysis
Marking and targeting the common backlinks
Link asset creation to earned media
Guest posting
Sponsorship link negotiation
Local content asset creation and link management
Forum Link Building
Resource link building
Broken link building
Sky-scraper link building
Reverse image search and negotiation
Blog commenting
PR based content promotion
Anchor text distribution fixation
Toxic link removal (Link disavow)
What I do in On-Page SEO Optimization Service
Website analyze and technical SEO Audit
SEO management and setup analyze
Page wise word count analysis
XML sitemap checking and fixation
Robot text blocking analysis and fixation
Duplicate meta description fixation
Duplicate title tag fixation
The page that used flash checking
Returned 4xx status code checking and fixation
On-site user experience analysis
Page wise keyword targeting analysis
Check for the topic cannibalization
H-tag analysis and best practices recommendation
Url structure mass checkup
Security and vulnerability checkup and recommendation
Digital Marketing Services
Online advertisement campaign
Pay Per Click (PPC)
Display advertising
Search engine marketing
Video Marketing
Social media marketing (E.g., Instagram marketing, Facebook marketing, Pinterest marketing etc.)
Email marketing and lead generation campaign
Retargeting management
Content asset creating and content marketing
Website design and development
Brand storytelling campaign
Search Engine Optimization
Customize digital campaign creation
Startup consultancy
Conversion rate optimization assistance (CRO)
The digital marketing tool I use to serve clients
Digital marketing growth and tracking based on various tools. The proper use of your SEO tool can bring mesmerizing results. You need to know when and how you should apply these tools to your project. Some of these tools are hard-core search engine optimization tools, on the other hand, some have the ability to impact your total digital marketing strategy.
The internet marketing world is changing every day, so do the internet users. In this changing online marketing platform, you need to identify your traffic source, need to monitor your digital campaign strategy, need to prepare adequate reports based on the data, etc.
There are tools that are essential to enrich your effort. We can divide these tools based on their usability and working purpose. Other than the must-have Google tracking and marketing tools like Google search console, Google Analytics, Google Tag, Google Ads, etc. you also need tools for Social Media Marketing, Email Marketing, SEO, Conversion optimization, Lead generation, Graphic design, etc.
Here is a list of common tools that I often use –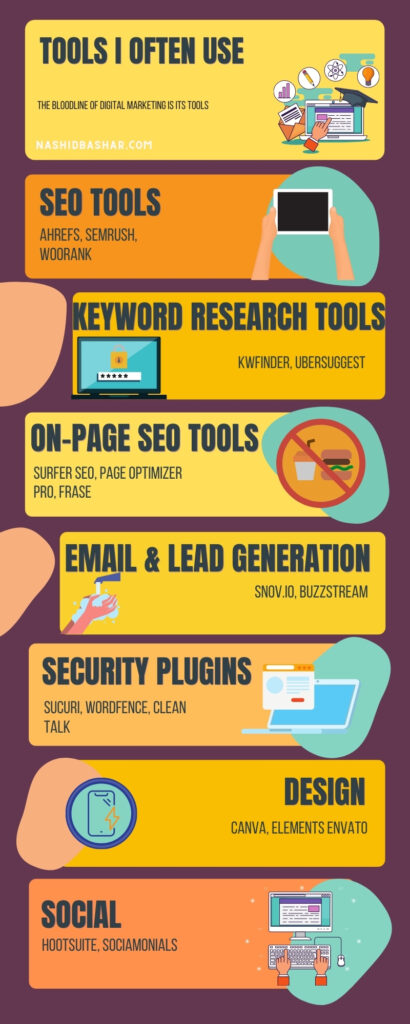 For SEO
SEMRush
Why is SEMRush a great tool? The simple answer is that this tool helps you understand the market flow. Being an SEO expert, I know that recognizing the need of a user is very crucial. Likewise, this tool helps you analyze data and plan your strategy accordingly.
Moreover, it assists me in tracking my audience, behavior, and conversion rates to measure success. Further, it also estimates backlink reports and compares your site with best-performing competitors. Right from the leading digital marketing agency to private SEO professionals each expert uses this tool to attain desired outcomes. This tool is popular and one of the highly recommended SEO tools in the industry.
Ahrefs
Along with expert knowledge, you also require Ahrefs to rank well. This tool helps me get more traffic and a better rank in the search engine. It is indeed proven to be the finest tool used by known SEO companies for online marketing.
WooRank
WooRank is one of the finest digital marketing tools. It is super-fast and helps you analyze your website within a few minutes. Moreover, optimizing a website becomes much simpler using this user-friendly technology. The tool helps me handle my eCommerce SEO tasks well.
For On-Page SEO
Surfer SEO
The tool is a must-have for practicing proper On-page SEO. This tool helps in optimizing content such as blogs, reviews, articles. Moreover, it helps in analyzing keywords and helps you analyze SEO techniques to rank well.
Page Optimizer
It is the best tool to analyze all your SEO progress and compare it with the competition. As a result, the software helps you improve your rank in the search engine. Moreover, it assists in optimizing every content, including meta descriptions and tags.
Frase
It is a very useful tool to assist marketers in researching and creating content. With this, I can quickly scan and compare my content with competition fill in the topic gaps. Also, it curates summaries of the content I search for.
For Keyword Research
KW Finder
Another powerful tool that I use is KW Finder. The tools help me acquire the right set of keywords to work more efficiently. Knowing the keywords is very vital to succeed. So, ensure you know all of them before working on the content.
Ubersuggest
Ubersuggest is a fine SEO tool that assists in maintaining a track record. It helps you analyze your position in the online market. I prefer using this tool because of the exceptional accuracy and results that it delivers. Also, it helps me recognize loopholes to meet needs and help the site traffic grow.
For Email Marketing
Snov.io
Emails can be hectic; however, Snov.io makes it simpler. The tool offers many features to generate leads. Moreover, it helps in sending, verifying, and tracking emails. Also, the top affiliate marketing agency recommends using this expert tool.
Buzzstream
The finest method of managing your marketing campaign is by using Buzzstream. The tool helps you create buzz, attract traffic and build links to benefit your website. All of these tools are a must for progressing well in SEO. And so, I use them to benefit my clients the most.
For Graphics
Canva
Undoubtedly, Canva is the most effective tool to create exceptional graphics. It helps me create impressive invites, graphics, and templates for websites. Also, the tool is amazing features and has a user-friendly interface for better working. With my experience in SEO, I can assure these tools make work simpler and easier. They are the finest assistants for an SEO specialist. And every professional surely has them on their list.
Execute the SEO Strategy as the top SEO Expert in Bangladesh
SEO & the client
The relationship between a business and its SEO operating firm is a fragile and intricate balance of delivery and execution. The SEO consultant must give accurate and useful recommendations, and the client must take that guidance and implement those in a perfect manner so that the developed SEO strategy will deliver the best results. This is a collective team effort where the consultant solves all the problems and mentors the client.
The skill of an SEO
Online business success depends on the SEO professional you went ahead with. A project may have great potential at the beginning. But with the passage of time, the progress may get delayed and momentum stalled for one specific reason, lack of cooperation and synchronization between you and your SEO firm. This is exactly what defines the difference between the best SEO Professional and any other SEO firm.
Professionalism
A concrete and ethical SEO strategy plays an integral extension to ​Digital marketing, as it is key to the success of any brand with an online presence. While it's important to mark inbound traffic as the primary target, it is also important to understand why SEO is an objective in the first place. Nashid believes in White Hat techniques and devotes himself fully to proving the customers' brand's superiority over other competitors.
Customize service
All of his SEO services can be customizable to meet your needs and prices are negotiated to fit your needs for the successful completion of the project. Each project is unique in terms of the client's requirements and demands a different methodological approach. Pricing is subjective which depends on the nature of the job and the resources required to execute the task. Pricing also varies according to the location, mainly based on the competitiveness of the industry.
Frequently Asked Questions
What is an SEO expert?
Search engine optimization is a powerful digital marketing tool. It is around an 80 billion dollars industry now. An SEO expert is a person who has the skill to prepare content in an optimized way so that the search engine shows the content at the top of the search result page against a particular search phrase. He is a part of your business and has to work as a decision-maker as well as a problem solver.
He will be using different techniques to make your website rank the highest among all the other similar websites. An SEO professional also needs to analyze what can be improved in a business in order to attract more audiences and increase traffic to your website.
Without an SEO expert, no business can ever make it to the top. He must create more sales for the brand or company. That will prove his expertise. His other skills also include managing the google search consoles, managing the page loading speed, and knowing various google analytics.
How to become an SEO expert?
To become a professional SEO expert, one must have to learn specific SEO skills. He can learn it independently from various online resources like youtube, google search, multiple blogs, and other free digital marketing learning sources.
Alternatively, he can take tutorials under the supervision of an expert. SEO is not only based on theoretical knowledge; it is primarily a practical knowledge base profession. 
 
To become an SEO expert, one has to apply theoretical knowledge to a live project. After using the theory, he learned that all approaches don't work correctly in practical fields. Eventually, after getting the proper experience by working on multiple projects, he or she realizes what tips and tricks he needs to apply to a particular industry.
This also invented some tricks that he never read or informed before, thus how an SEO practitioner becomes an SEO expert. 
 
More importantly, SEO is an ever-updating industry. Algorithms are changing, so does the strategy of a professional. An expert has to be cautious about the new changes shaping the SEO world. He must learn the latest tricks that are working on the particular project and time. He also has to be aware of the new tools and opportunities trending in the industry.  
An SEO must know how to strategize in a way that will improve your website's ranking and attract a fair amount of audience to your Brand. He should have the insight working experience in order to bring high quality to other's Brand. He should know how a website works. Then only he will be an expert in handling somebody else's website or business for a matter of fact.
He must know how a search engine works and should also be aware of google search consoles and analytics. The most important thing to learn is technical SEO which he needs to know for sure.  Technical SEO means that he should know about the site speed, how site ranks work, backlinks, usability in mobile devices.
How to hire an SEO expert in Bangladesh?
Hiring an SEO expert is easy. The tricky part is hiring the right professional for your business. To pick the best help in BD or any other part of the world, you must have to talk with the professional about his expertise, especially his planning to promote your business in the search engine.
 
If possible, ask your SEO candidate to provide the previous client's contact details so that you can talk to the last client directly. You can hire an SEO specialist in Bangladesh from a various marketplace like Fiverr, Freelancer, Upwork, etc. 
 
Secondly, you can hire an SEO search Google result, or you can ask the interested candidate to show you the work he completed for his clients. In this situation, try to compare the work with your industry. Can he do it in your industry too?
 
Lastly, you can hire an SEO expert from a trusted referral source. It is an excellent way to hire a professional in the field because your reference already knows about the candidate's expertise. The rest of the hiring process will be more straightforward for you in this kind of situation. 
What is the role of an SEO expert?
The SEO in charge is responsible for promoting your content in search engines and increasing the site's organic traffic. He/She is a fundamental digital marketing strategist. There may be other team members in a digital marketing team like a PPC specialist, developer, video marketing specialist, etc. 
 
The role of an SEO strategist is to combine the force into a team so that the whole team can produce the desired result for the company. Usually, an SEO expert is a digital marketing expert as well. He knows about online advertising, video SEO, etc. He also understands how important the user experience is in the eyes of search engines these days.
His role is to strategize your brand and website in such a way that it always ranks on top. He should be an expert in a lot of fields. He should know how a website works, which URLs to use and what keywords to use so that the website attracts more audience. To increase the business value of a client, he needs to use a lot of tactics that will help to grow the business exponentially.
He should know a lot of things like, how to optimize the page speed, optimize images, use backlinks, how to link internally as well as how to improve the user experience. He should also know how to track results by using google search consoles. Last but not least he should be able to publish mind-blowing content.
What is the SEO expert Salary in Bangladesh?
Bangladeshi online world is developing. The business owners of this country have just started to understand the value of SEO. You will often see now the corporate houses are searching for SEO experts on many job portals. A beginner should start his career 25 k to 30 k, and an experienced SEO strategist's salary should be 40 k above. 
 
I am just trying to give an idea from Bangladesh's perspective. I don't have any actual data in Bangladesh; it is just a guess from the various advertisements found on the different job portals. In the United States, a mid-level SEO strategist earns 100k dollars above in a year. To learn more about the average SEO salary in the USA, visit here.  
What does Nashid Bashar charge as the top SEO in bd?
The charge depends on many factors, like the competitiveness of the industry, the location, the time I need to spend, the workforce I need to engage on the project, the digital marketing tools used in the project, the paid cost of the project, etc.
 
So there is no fixed charge for a project; it depends on the type of work.
Is Nashid Bashar the best local SEO expert in Bangladesh?
I am highly skilled in local SEO. I have worked on fifty above local projects, therefore you can identify me as one of the best local SEO experts based in Bangladesh. Want to be a local hero? Talk to me, let's start a project for you.
How long does it take to rank a keyword?
Again, ranking depends on many factors, like domain acceptance, on-page score, user experience, content quality, click-through rate, backlinks, etc. For a moderately competitive keyword, it can take six months even more.
 These days the competition is neck to neck so it might even take more time. Previously, you could use the main keyword in the title tag, content, and indifferent URLs that you use and then you at least rank among the top 10 websites.
However, nowadays, we need to take care of a lot of factors in order to rank a keyword. One of the instances includes where you need to include the main keyword not only in the title tag and the content body but also in the meta description.
The keywords need to be optimized. You can't use it randomly as much as you want. Not only the keywords but also the page speed and the images that are included in the webpage need to be optimized. If the content on the page is not optimized, It will take a longer time to load which will result in a decrease in rank.
Do you guarantee to rank?
No, I do not. The ranking is a part of my work; my main motto is to increase visibility and lead for your business. The ranking comes automatically with the effort. A legitimate white hat SEO professional will never guarantee a keyword ranking.
In short, I rank keywords, but I do not guarantee it. I advise my clients to work in the long run, which will ensure ranking automatically, so does the organic traffic, targeted customer, brand value, and return on investment.
Does Nashid Bashar serve in any digital marketing agency?
Yes, I am the founder of Oracle Marketer. It is among the most trusted digital marketing agencies in the country. Now started to develop an SEO consulting agency in the Bronx USA, name SEO Nestor.
Who is the best SEO expert in Bangladesh?
Definitely Nashid Bashar is the best SEO expert in Bangladesh. He has been working with internet marketing since 2016 and has helped hundreds of companies grow their business to new heights. Nashid's experience and SEO strategy to achieve the project goal has made him one of the top players in his field.
He works as an individual or a team player for larger companies. He help them identify problems that are holding them back from achieving their goals, then offer them solutions that help these businesses succeed. So if you're looking for someone who can take your company to new heights by increasing traffic, generating leads, and boost your rankings high on Google, Nashid Bashar is your man. Yes, he has the top SEO expert profile in Bangladesh.
Who is Nashid Bashar?
Nashid Bashar is the best SEO Expert in Bangladesh. He is a ClickMinded certified SEO professional, now working as the SEO in charge in a California-based company. He has successfully finished hundreds of projects Globally.